We are who we need to be at any one time!  We bring together the best in class people for their abilities.  There are great people in each area so why try and duplicate what they do, why not bring them along?
Social Media is a huge area, my speciality is linking that to the sales process and what the Owner Manager has known forever,  just didn't know that this is what they have mimicked online and called it a whole new industry!
Live streaming at its simplest, is pressing "Live" on Facebook.  However, event creative tech design, Hot Head Cameras, Photographers, Lighting, Sound, all add to the quality of the best events.
Quality products, with the latest hardware, software and interfaces can be expensive to maintain, hence our hire company, Laptop Angel, delivers the best Apple and Microsoft powered hardware for your events or temp creative staff.
When you start to take an event around the world, you want an international tour manager or director!  And we have him!
This website should really be written by someone who can "speak proper"!  When you really want something understood, then you need someone like Ray Stevenson to put it together.
Here is what he said about me:
ROBERT MOLONEY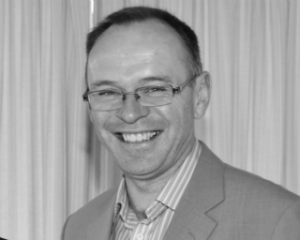 Robert comes from a technical background but has been in sales, marketing and business management roles for nearly thirty years. For the last 15 years, Robert has been helping companies expand their businesses using traditional and digital marketing. His clients include owner-managers, local, national and international businesses. He can be seen at events running Twitter, moderating Twitter Walls, live streaming and working with Clients and Speakers so they leave the room happy.
For a growing demographic segment, when your event fails to make waves on social media it might as well be happening in a vacuum.  If it's not trending, they're not attending – because a large part of their life happens online…..  
Robert not only makes sure these people know about you in advance, he also applies his digital expertise on the day, boosting awareness and prompting your audience to share what they know with influential on-line tribes and communities…..   
From a background blending business, and technology, Robert's mantra is never to forget 'The Iceberg Factor.' In other words, the event you see in the room is just the tip, the bulk of it happens  – or doesn't happen – in the digital world…..
Robert's 30 years plus experience in marketing allied to his ravenous appetite for a technical challenge make him the guy who will help you plant your flag at the very peak of that digital iceberg…..  
We like to think that's why he keeps an ice axe in his drawer. The alternative is just too scary to contemplate…..
PHILIP BYRNE

Event Director – Tour Manager – Production Director/Manager – Business Consultant.
A vastly experienced "Global Entertainment & Events Manager" producing successful events in the most demanding environments of music, sports entertainment & corporate events featuring world-renowned client organisations and legendary artists & performers.
It's not every day you meet a true legend. Someone who zips around the world righting wrongs and fixing problems the rest of us believe to be insurmountable. Philip Byrne is that man. 
Having him consult on your event is like an insurance policy for every eventuality, because if there's a snag or hiccup, Philip has been there, done that, and printed the T-shirt – in all of the colours and all of the sizes.
By the way, we happen to believe he could organise a damn fine egg hunt too, if he put his mind to it
Phil's latest escapades include Overall production for the London Olympics, The G20 Summit, Jennifer Lopez and Lady Ga Ga.
Having Phil around is like taking out insurance against Murphy's law.  
Most words provided by the pen of Ray Stevenson, poet, copywriter and all round good guy.